Wicked Good Warmers 10/10 Combo Pack
Images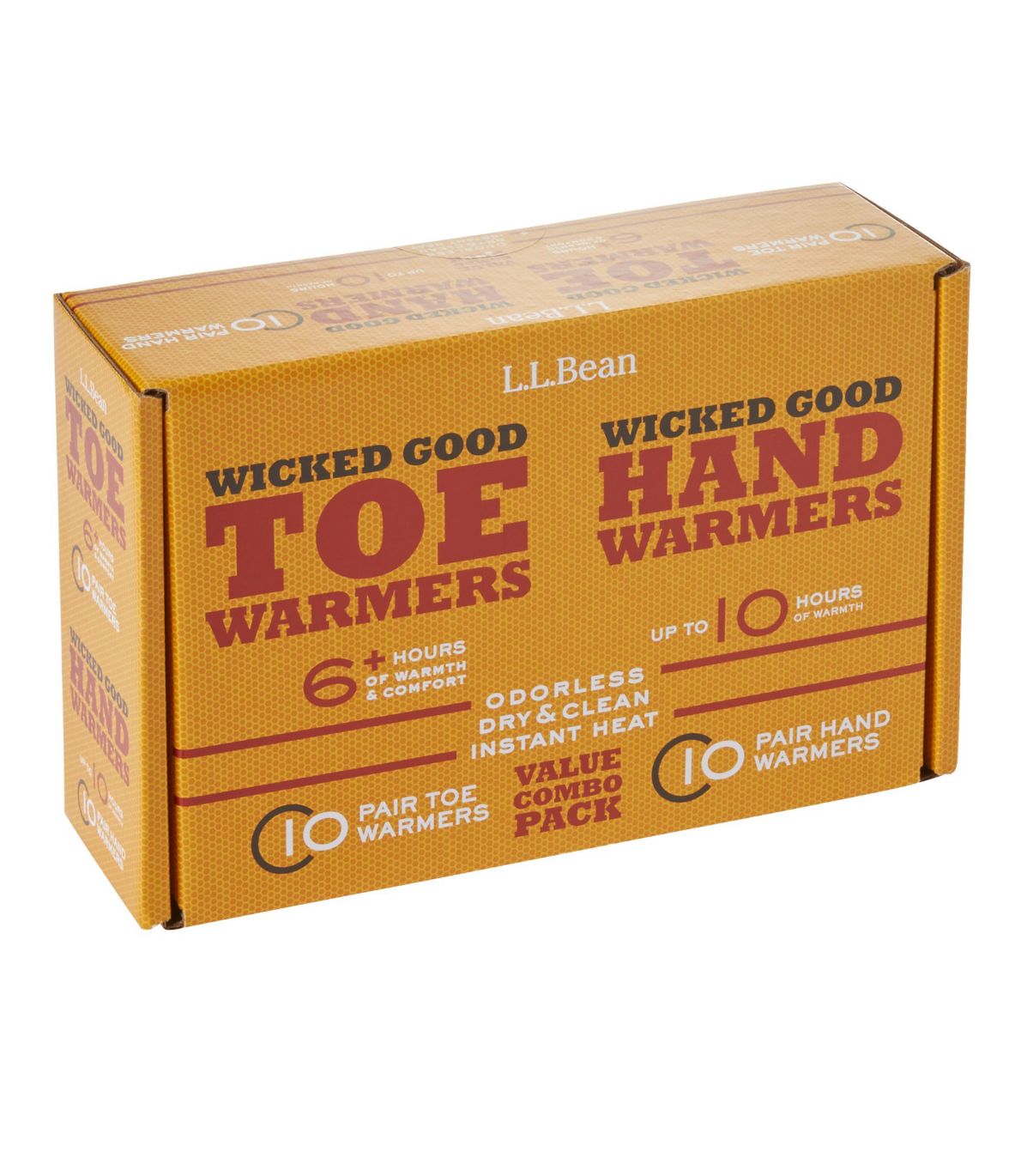 Product Details
Instant relief for cold fingers and toes during any cold-weather activity. Includes 10 pairs of hand warmers and 10 pairs of toe warmers.
Construction
Made of all-natural, nontoxic, noncombustible ingredients.
Compact size allows you to fit these packets into your mitten shells or boot toe boxes.
Hand warmers provide up to ten hours of warmth and heat to between 135° and 156°F.
Toe warmers provide over six hours of warmth and heat to between 100° and 107°F.
Additional Features
Simply open the wrapper to activate.
Sold in multipair boxes for a great value.
Not recommended for infants or small children.