Red Truck Advent Calendar
Images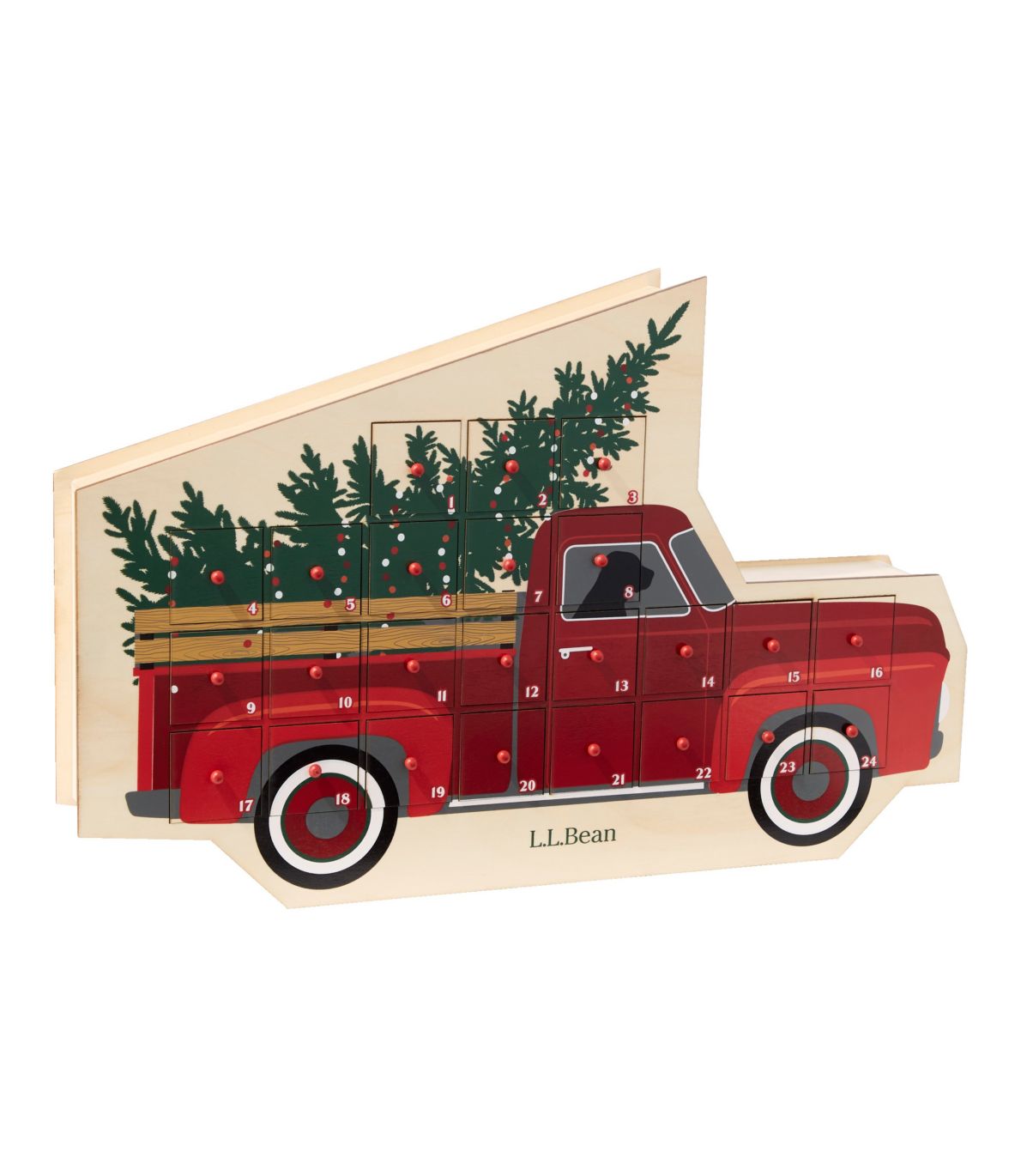 Product Details
Add excitement and whimsy to the Christmas countdown with our iconic Red Truck Advent Calendar — found only at L.L.Bean.
Specs
Dimensions: 20" x 13" x 2.2".
Drawer Sizes: 1.5" square face.
Weight: 2.4 lb.
Construction
Made from sturdy wood: 99% plywood, 1% Gugertree.
Additional Features
An L.L.Bean exclusive — makes a special holiday gift.
Designed to be a long-loved holiday tradition.
24 pull-out drawers can hold small gifts, treats or notes (not included).