Images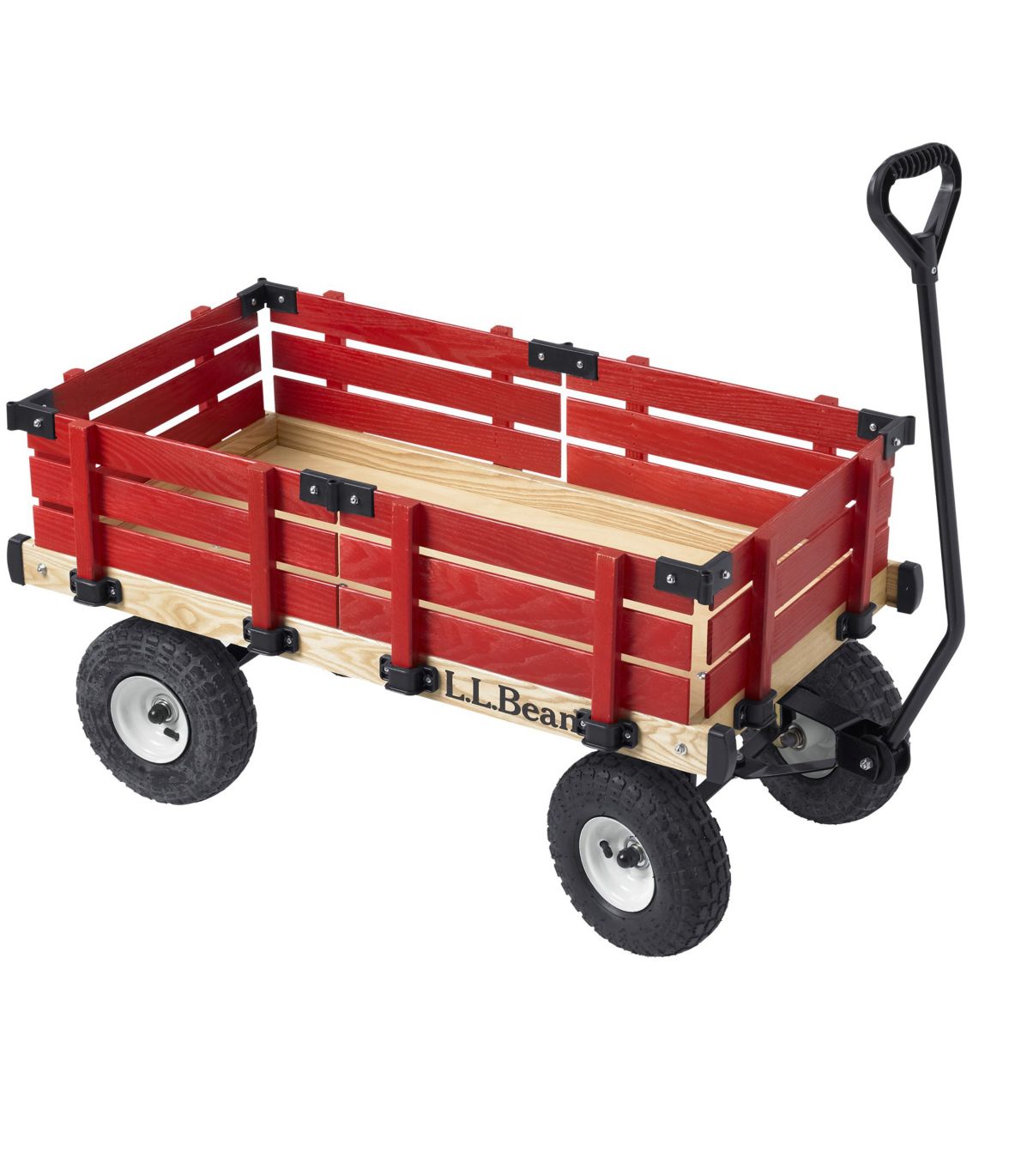 Product Details
This kids' rambler wagon is perfect for towing little ones around in, and doubles as an easy way to transport gear around your house or camp.
Specs
Dimensions: Deck Size 20½" x 40½".
Capacity: 600 lb.
Construction
Tires: 10-in. pneumatic, ideal for pavement or smooth trails.
Deck and removable side rails: Rugged Canadian hardwoods.
Additional Features
Comfortable D-grip handle folds under the wagon for storage.
Some assembly required.