Images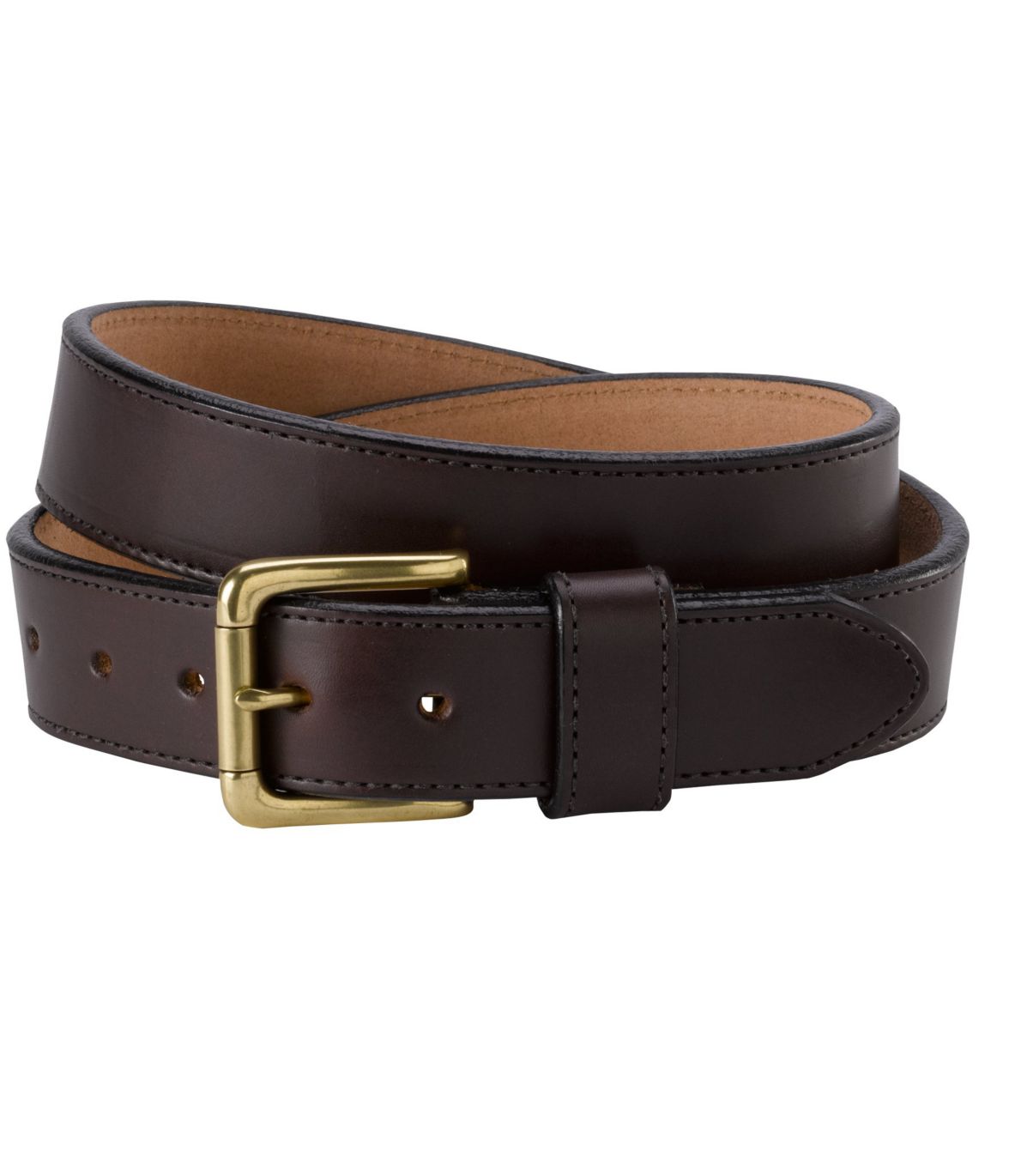 Product Details
This heavy-duty, good-looking leather men's hunting belt could spend a day at the office as easily as in the woods.
Construction
Thick, 100% full grain leather, edge stitched on both top and bottom.
Zinc roller buckle with with an antique brass finish for easy cinching.
Additional Features
Beefy enough to support the weight of a knife, axe or other tools.