L.L.Bear with Fleece Pullover
Images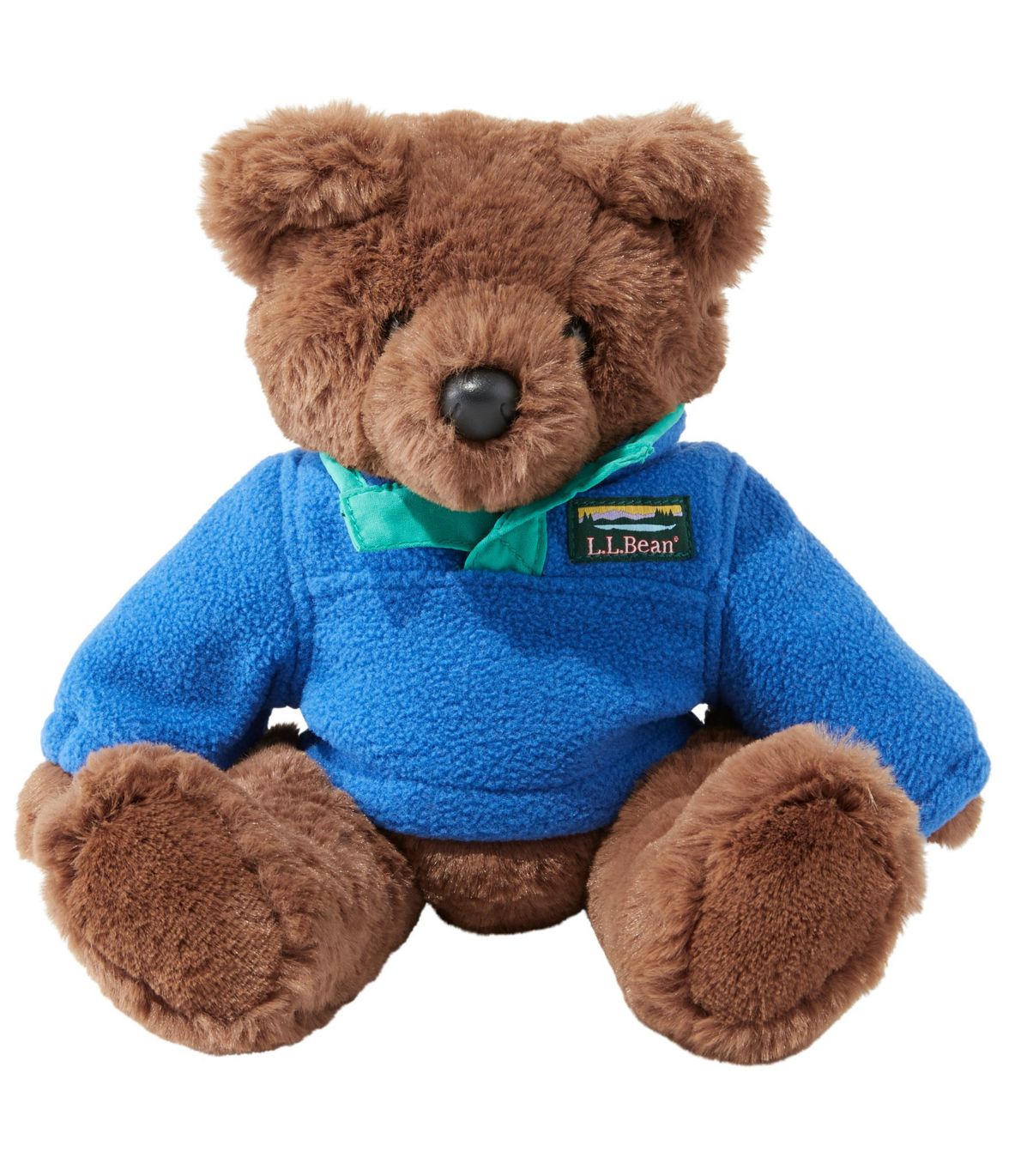 Product Details
Plush, huggable and adventure ready: our beloved L.L.Bear is back — sporting a classic fleece pullover, based on our bestselling Classic Fleece Pullover.
Specs
Dimensions: 9" Tall (sitting) x 8" Wide. 13" tall (standing).
Weight: .5 lb.
Why We Love It
A cuddly collectible for decades, our iconic L.L.Bear has sported our most classic coats and jackets — and we're excited to bring you this newest version, dressed in adventure-ready fleece pullover. L.L.Bear is the perfect cuddly companion for new and long-time L.L.Bean and L.L.Bear fans.
Fabric & Care
Bear: Polyester/plastic pellets.
Fleece polyester pullover.
Machine wash and dry.
Additional Features
Designed exclusively for L.L.Bean.
Inspired by our iconic L.L.Bear.
Features our heritage-inspired "Sunrise over Mt. Katahdin" logo.
For ages 2+.