Rambler Wagon XL Winter Set
Images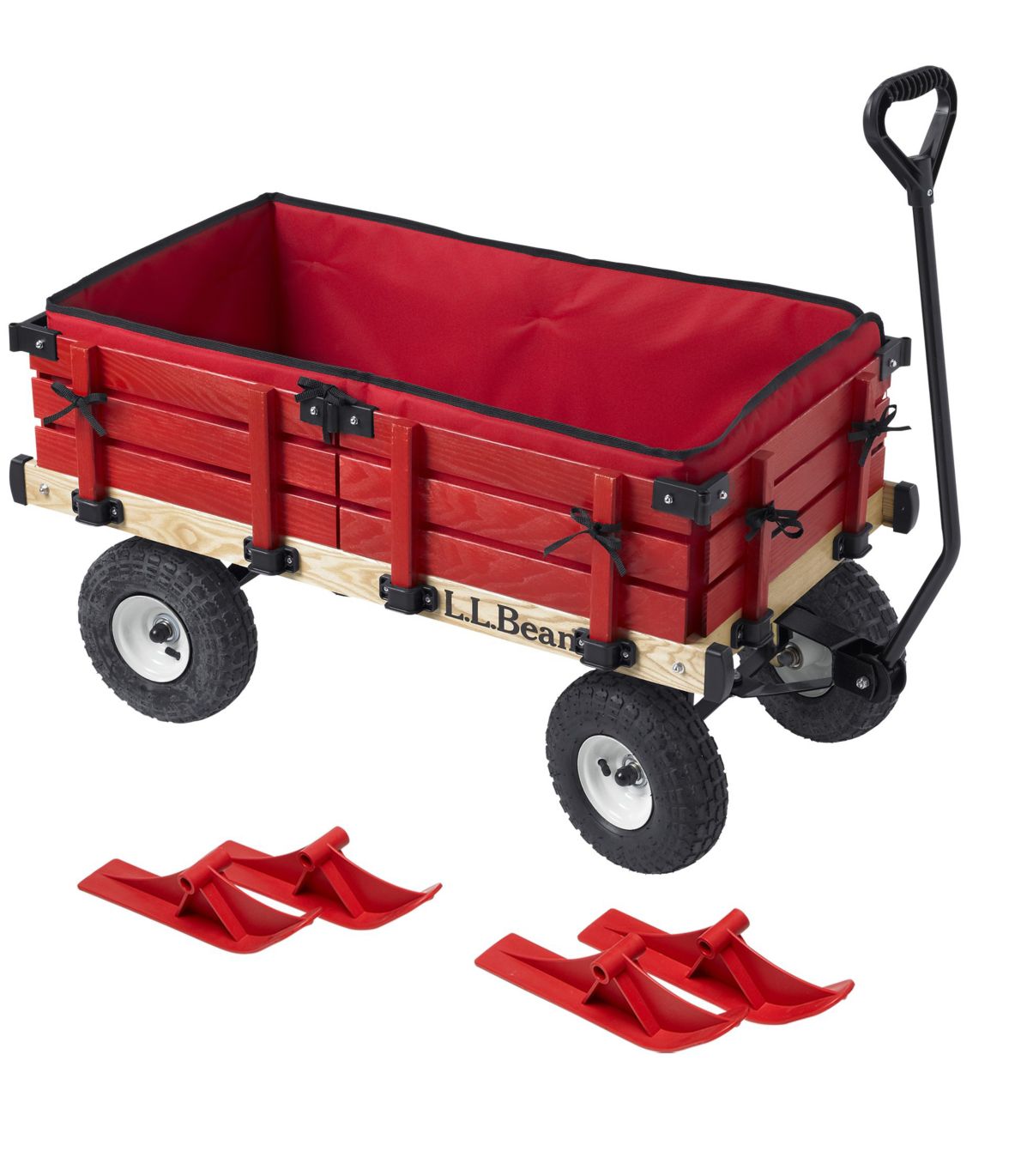 Product Details
Specs
Dimensions: Deck Size 20½" x 40½".
Capacity: 600 lb.
Designed For: Ages 3 and up.
Construction
Tires: 10-in. pneumatic, ideal for pavement or smooth trails.
Skis: High-impact polypropylene plastic – great for snowy fields or frozen ponds.
Deck and removable side rails: Canadian hardwoods.
Pad: soft foam with a water-repellent polyester cover.
Additional Features
Comfortable D-grip handle.
Some assembly required.