Premium Dog Bed Replacement Bolsters, Couch
Images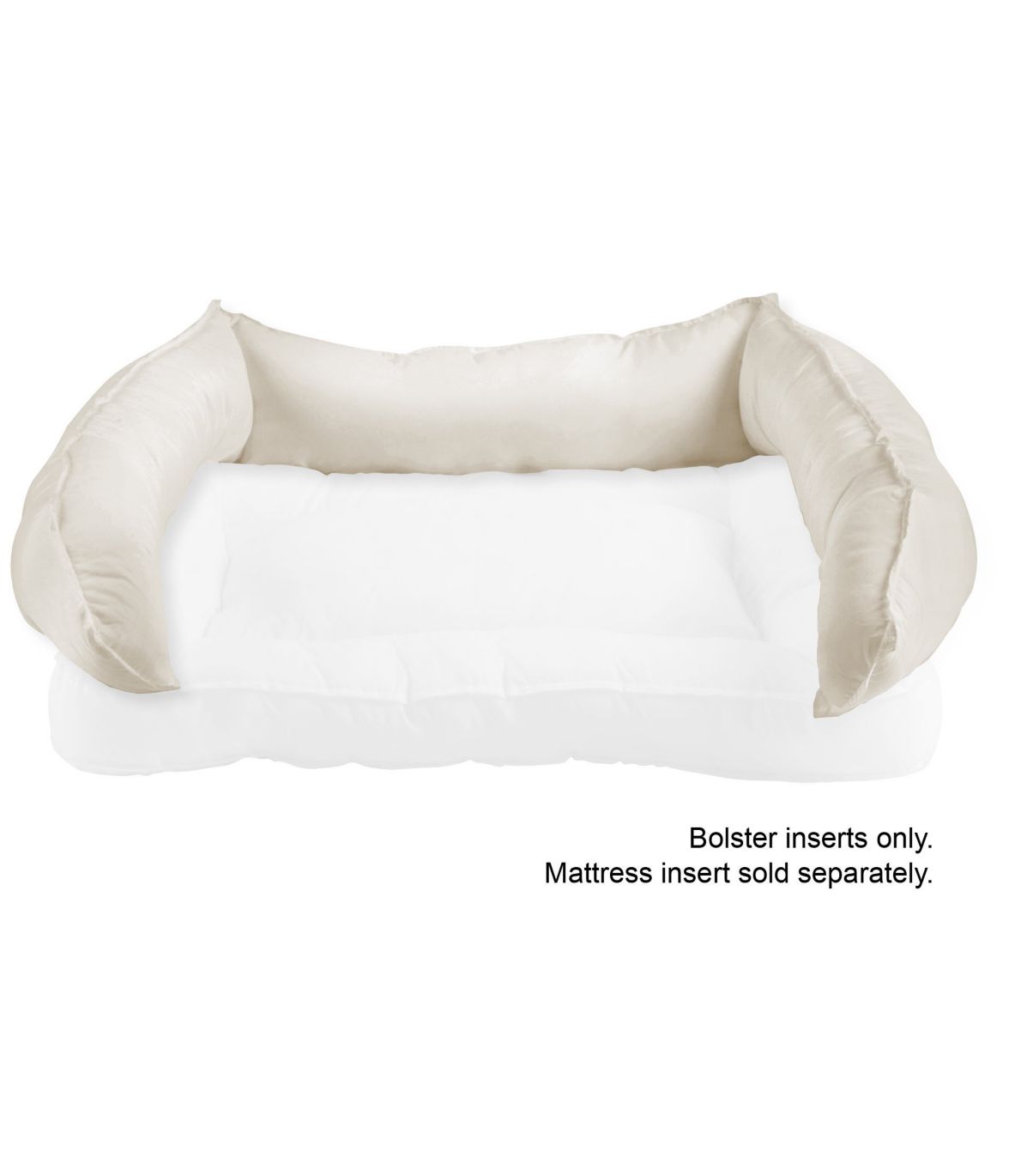 Product Details
These dog couch replacement bolsters provide your pet with cushioning and support. Combine with our Rectangular Premium Dog Bed Replacement Mattress to replace the entire mattress system.
Specs
Small

Dimensions: 25"L x 20"W x 3"H.
For dogs: Up to 25 pounds.

Medium

Dimensions: 36"L x 28"W x 4"H.
For dogs: 25 to 60 lb.

Large

Dimensions: 44"L x 34"W x 5"H.
For dogs: 60 to 90 lb.

Extra-Large

Dimensions: 52"L x 42"W x 6"H.
For dogs: 90 lb. and over.
Construction
Three-sided bolsters filled with polyester fiber for nesting comfort.
Innovative combination fill helps bolsters retain shape and prevent flat spots and clumping.
Additional Features
Fits our premium dog bed couch; bolster size coordinates with similar mattress size.