Portland Ceramic Lamp, Stripe
Images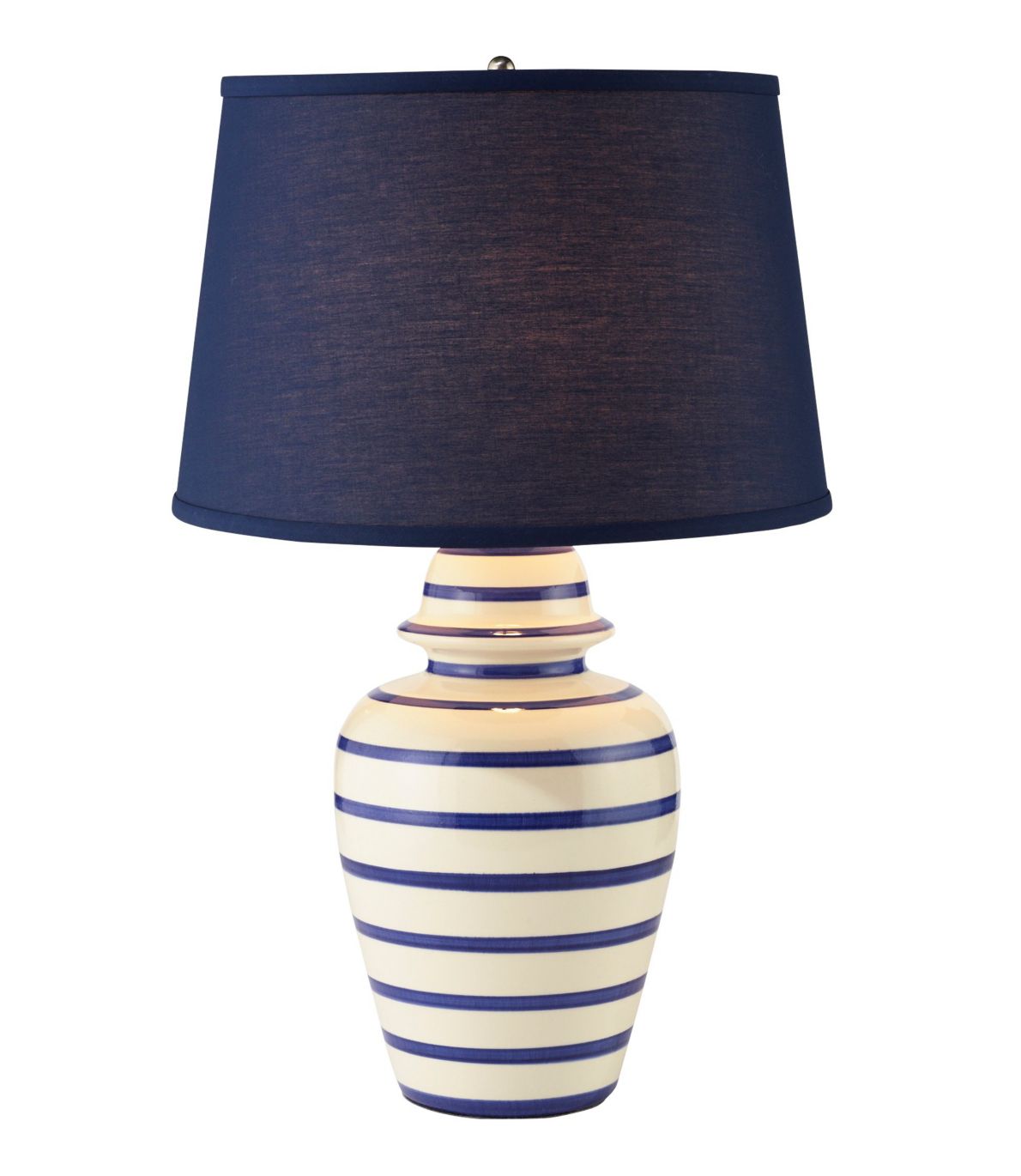 Product Details
Bring light, texture and classic style to any space with this coast-inspired striped ceramic table lamp.
Specs
Overall height with shade: 28".

Base

Dimensions: 16"H X 8"W X 8"D.

Shade

Dimensions: 11"H X 14" diam. at top; 17" diam. at bottom.
Construction
Glazed ceramic base with fabric shade.
Additional Features
Three-way switch, UL Listed.
Operates with one bulb, up to 150 watts.
Assembly required.
We're sorry, this item is currently unavailable to ship to California.