Images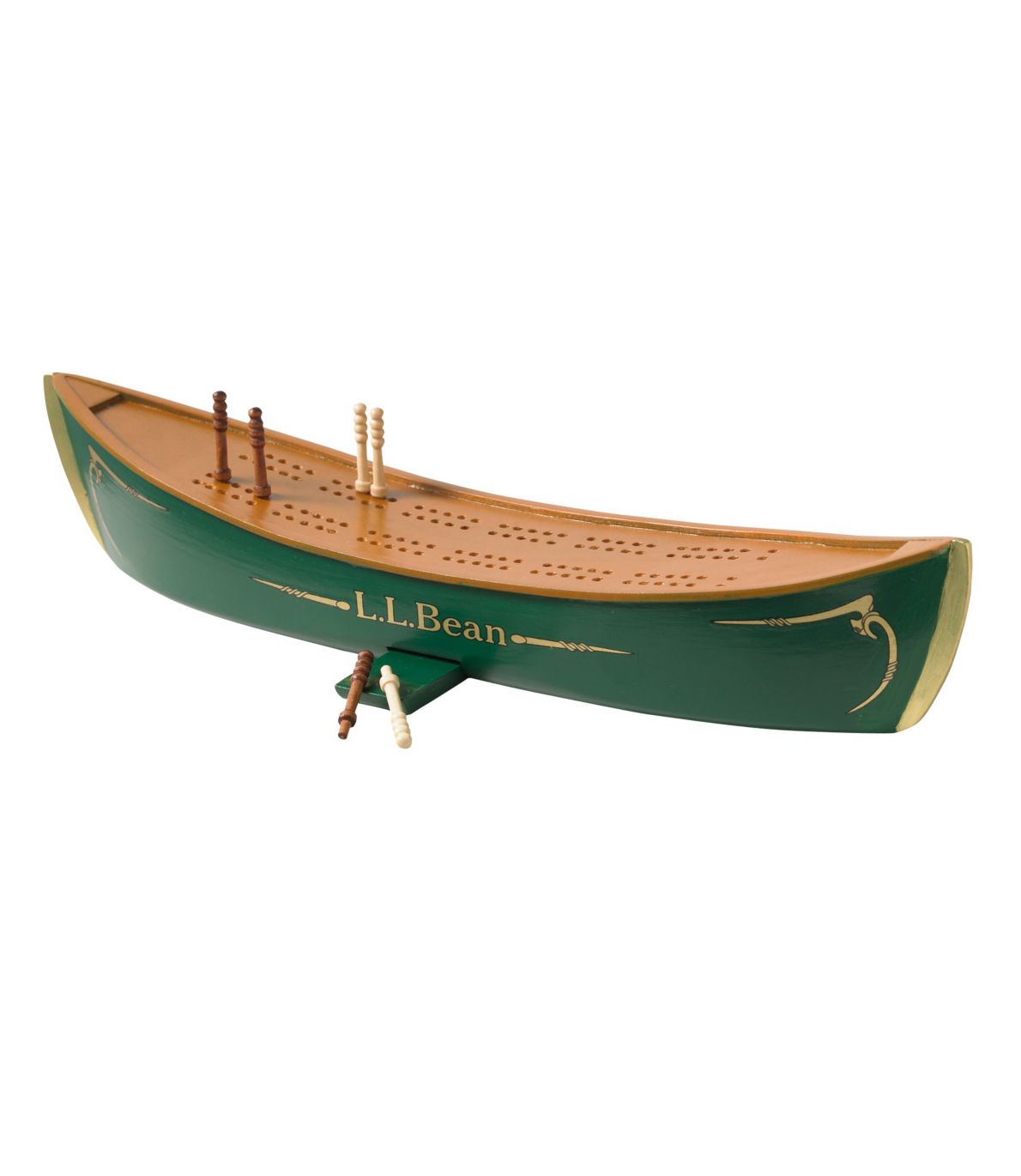 Product Details
Play cribbage while showing off your love of paddling with our colorful and intricately detailed canoe board.
Specs
Dimensions: 12"L x 2¼"W at the base.
Additional Features
Comes with six pegs (four for playing, plus two extras) and rules.
Conveniently store game pegs in a compartment on the bottom of the canoe.
A great gift for outdoor enthusiasts and cribbage fans alike.
L.L.Bean-exclusive design.
Ages 6 and up.