Adults' L.L.Bean Non-Medical Mask
Images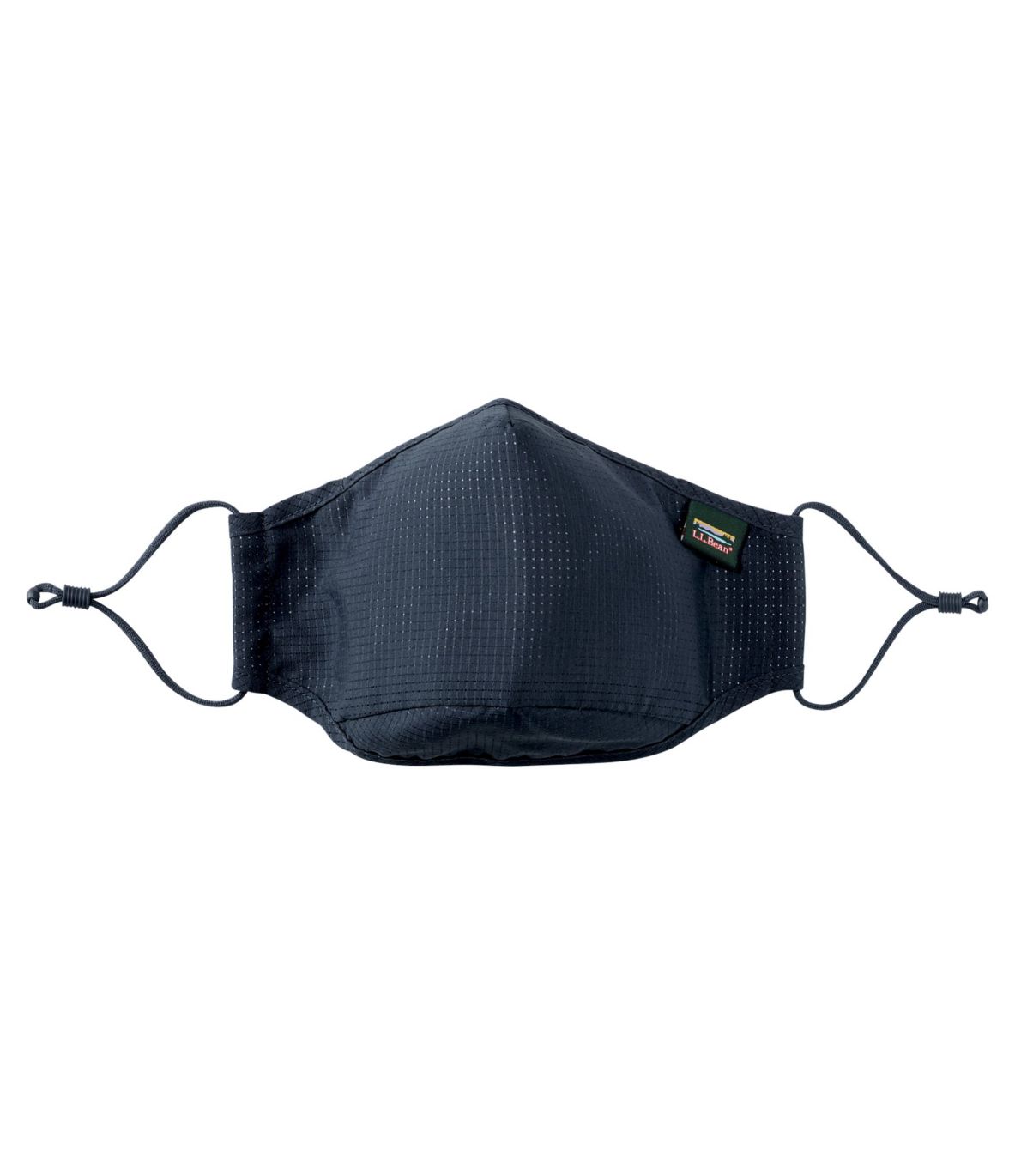 Product Details
This non-medical nylon face mask features 3-layer construction with the outer and inner layers treated with an anti-microbial finish. Machine washable and reusable for up to 20 washes.
Canada only: These non-medical masks have not been tested to meet any standards. Although encouraged, wearing a non-medical mask or face covering is not a substitute for physical distancing and hand washing.
Warnings: 1. Wear with the label on the outside away from wearer's face. 2. Use only when FDA-approved masks are unavailable. 3. Not recommended in a surgical setting or where significant exposure to bodily liquids or other hazardous fluids may be expected. 4. Not recommended in a clinical setting where the infection risk level is high.
Construction
Outer layer is 100% polyester with SILVADUR™ anti-microbial finish.
Middle filter layer is polypropylene.
Inner layer is 100% soft cotton with SILVADUR™ anti-microbial finish.
Adjustable ear loops for a comfortable, snug fit.
Water-repellent finish resists large droplets.
Adjustable nose bridge for a snug fit.
Additional Features
Size: measure from you lower eyelid to the bottom of your chin.
If you are between sizes, choose the smaller size.
Small: 3.9" to 4.5" or 9.8 cm to 11.4 cm.
Medium: 4.4" to 4.9" or 11.1 cm to 12.4 cm.
Large: above 4.8" or 12.07 cm.